It is important to discover some investment sites when starting your journey of investment because it is one thing to have the resources to invest but it is a completely different thing to know where to invest.
If you're looking to boost your finances, online investing could be the best option for you. Even though no one Investment site can claim to be the finest option for online investments, there are some reliable investment sites out there that are safe and secure.
But where do you begin as there are so many platforms and investment options? The first step in beginning to invest is deciding where to put your money.
To begin investing, might be like attempting to find the most beautiful patch of green on the field, with so many options available. The only way to overcome this hurdle is to make one choice at a time, beginning with determining where to invest.
Related Article: What Are The Steps Involved In Financial Planning – 6 Great Steps
There isn't a single investment site that's perfect for every investor, but the eight listed below are all excellent choices. Just before you start your search, take a minute to consider what aspects are most essential to you when selecting an investing provider.
1.  TD Ameritrade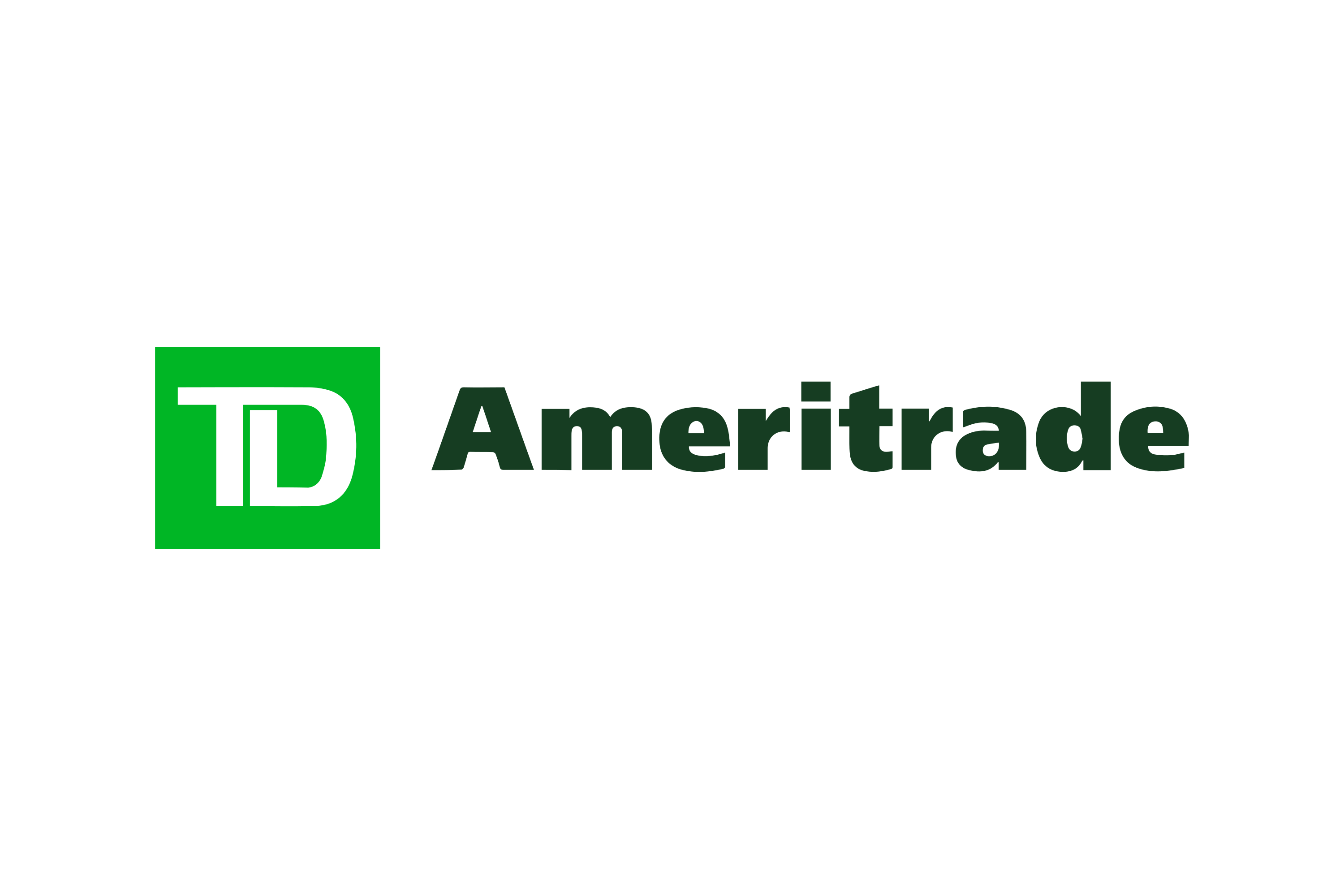 With its user-friendly website and rich educational resources, TD Ameritrade (ticker: AMTD) is a popular choice among investors. Financial subjects such as retirement planning, stock choosing, or more advanced trading tactics are covered in a variety of educational formats, from webinars and videos to quizzes and "immersive courses." There are also frequent in-person instructional programs for students.
TD's The Ticker Tape allows you to practice trading with virtual money in a real-time setting. However, the investing site's $6.95 per stock transaction trading costs make it better suited to less active traders. There is no minimum account balance.
Free trading is available on over 500 no-commission ETFs and hundreds of no-transaction charge mutual funds. There is also a Robo adviser service beginning at 0.30 % per year and a $5,000 minimum account balance. '
As an investment site, TD Ameritrade is an excellent alternative for investors of all types. It also offers a wealth of free information to help you make informed choices. Options for investment include stocks and options, ETFs, IRAs, mutual funds, bonds, forex, and the International Stock Exchange.
2.  Fidelity Investments
Fidelity Investments, like TD Ameritrade, offers a strong educational platform, but the research is where Fidelity truly excels. Beginner investors can use its free tools and calculators to identify the best investment plan and asset for them. Visit one of their over 200 Investor Centers for guidance if you're unsure where to begin.
With no account minimums, $4.95 equities trading costs, over 500 commission-free ETFs and hundreds of no-transaction-fee mutual funds, Fidelity rank as one of the lowest-cost brokers in the industry.
The firm just launched zero-cost index mutual funds to win the upcoming low-cost sweepstakes as well. ' You can begin investing with as little as $10 and start investing with a Robo advisor or a hybrid Robo advisor for as little as 0.35 % annually.
3.  E-Trade
Since acquiring OptionHouse and all of its superior charting tools, E-Trade (ETFC) has grown to be one of the popular investment sites among savvy investors. Trading more than 30 times a quarter results in a cost reduction from $6.95 per stock transaction to $4.95 each trade, making it an attractive option for investors who do a lot of trading.
There are approximately 4,000 no-load, no-transaction-fee mutual funds and over 250 commission-free ETFs, some of which are offered by Vanguard. These products are beneficial to investors who do not actively manage their investments.
Investors can access their accounts using a well-regarded smartphone app. At E-Trade, there is a $500 account minimum. The company does provide Robo and hybrid portfolio management services beginning at 0.3 % yearly.
4.  Ally Invest
Ally Invest (ALLY), which has a low cost and no minimum account balance, has risen to the rankings of the top investment sites for beginners. The base price of an equity transaction is $4.95, although this price drops to $3.95 for more active traders and customers with an account balance of $100,000 or more.
For investors, one drawback is the absence of no-transaction fees for mutual funds and a lower selection of commission-free ETFs than other firms.  Compared to the other Investment sites on our list, it offers a smaller selection of educational resources, but it does make use of third-party research from CFRA Research and others.
For a 0.3 % yearly fee, you can have Ally manage your portfolio for you, or take the DIY route with your trading. As an internet-only broker, Ally doesn't provide in-person assistance, but it does offer round-the-clock online and phone support, much like the other brokers on our list.
Options trading and active traders alike will benefit from Ally Invest's zero-dollar account minimum. Even though it's not as well known as some of its rivals, it has built a solid reputation for the quality and range of its offerings. Options for investment include stocks and options, ETFs, IRAs, mutual funds, bonds, forex, and the International Stock Exchange.
5.  Charles Schwab
Charles Schwab (SCHW) is well-known for retirement investment, and investors of all ages and objectives can find something of value on these investment sites. Among large brokers, Schwab has some of the most economical Robo-advice systems.
Its digital investing platforms exist in two varieties: Schwab Intelligent Portfolios, which have no advisory charge and a $5,000 minimum, and a premium version with a $25,000 account minimum, one-on-one supervision, and additional tools for a $300 one-time planning fee and a $30 per month advisory fee.
Schwab, in addition to offering Robo advice, competes with other low-cost brokers by offering online equity commissions for $4.95, more than 500 commission-free exchange-traded funds (ETFs), and free trading on all Schwab ETFs, and more than 4,000 mutual funds with no transaction fees. Its instructional platform is a little less extensive than some of the others on our list, but it's plenty to get investors started.
Recommended Article: How To Invest Money To Make Money Fast – 10 Productive Ways
6.  Merrill Edge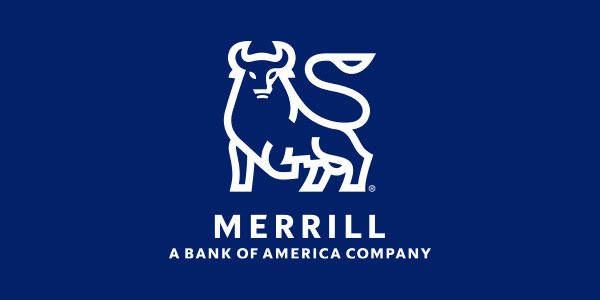 Merrill Edge can be the greatest option for those who bank with Bank of America (BAC) Financial services from Merrill Edge, including banking and investing, are available to Bank of America clients. Additionally, you may be eligible for free trades via the Bank of America Preferred Rewards program as a result of your banking engagement.
For anything else, you'll pay $6.95 per trade on ETFs and stocks. Over 3,000 no-transaction-fee mutual funds are available through Merrill Edge. Except for digital advice, there is no account minimum.
The yearly fee for Merrill Guided Investing is 0.45%, with a minimum investment of $5,000 required. You can also obtain a personal financial adviser for a $20,000 minimum and a 0.85% yearly charge.
In addition, Merrill Edge offers a good collection of articles, videos, and online courses for new investors to get them started in the financial markets. You can test your knowledge using the latter's quizzes, which are included.
7.  Betterment
Betterment is one of the best financial advisor platforms and investment sites. It doesn't demand a minimum deposit and includes a ton of useful research tools to assist customers in investing, creating retirement plans, and lowering their taxes. Compared to other automated financial advisers, the management charge is just 0.25 % yearly.
Betterment is a great option for novice investors who don't want to wade through hundreds or thousands of funds to get started in the stock market. Betterment can set you up with an ETF portfolio that is tailored to your objectives for no account minimum and an annual fee of 0.25 %. Flexible Portfolio allows you to customize your portfolio if you don't like the one they've put up for you.
When your account balance reaches $100,000, you will become eligible for access to CFP experts for 0.4 % per year. Even while Betterment and other pure Robo advisors do not provide full investment education, most Robo investors are not aiming to become experts in the field, so this may not be a barrier for them.
8.  Personal Capital
Personal Capital is one of the ideal investment sites for people who wish to get extensive feedback and recommendations on their stocks and other investments. If you're willing to shell up $25,000, you'll get a comprehensive picture of your portfolio and specialized services that make stock trading simple and lucrative.
They have a team of financial experts that are ready to assist you. Investors with a high net worth and those searching for free tools for financial management can consider using this platform. 
Based on the account balance, the yearly advisor fees vary from 0.49 % to 0.89 % every year. Accounts with a minimum balance of $200,000 get the individual attention of two account managers, while all other account holders can make use of the personal finance tools and account teams that are readily accessible to them for account management purposes.
Options for investment include individual accounts, taxable accounts (joint and trust), regular IRAs, and Roth IRAs, and SEP IRAs.
Related Articles
Conclusion
Investment sites such as the ones listed above can be used by both novice investors and experienced investors alike. Essentially, the ideal online investment site will be chosen by the scale and kind of investments you wish to make.
To what extent is it possible to pre-determine the price of your investments? Is there a mobile site where you can manage your portfolio? Are you alerted when the market suddenly shifts? Is it possible to speak with a representative about your account at any time? These are questions you should ask yourself before settling for any of the Investment sites.
Consider TD Ameritrade as your best bet if you're only searching for the cheapest and most reliable option.