We'll be taking a look at a list of private health insurance companies in this article. It might be daunting to select an insurance plan that matches your needs. As a result, we will do the majority of the legwork for you by presenting you with a list of private health insurance companies.
It's critical to find ways to reduce the rising expense of medical care. Getting private insurance achieves this exact goal. They provide escalating levels of benefits while maintaining a constant high standard of patient care and easy access to healthcare coverage.
Private Health Insurance: What is it?
As the name implies, private health insurance can refer to any plan purchased on your own rather than through a government- or employer-sponsored group plan.
You might be interested in purchasing private health insurance if you do not have coverage through your workplace or another group plan. But choosing the best strategy can be challenging. Before choosing, research and compare private health insurance providers using our list.
Read: Top 10 Insurance Companies Leading The Insurance World In Nigeria
What Are Private Health Insurance Companies?
It might be overwhelming to select an insurance plan that matches your needs, as was previously mentioned. But understanding what a private health insurance company is is the first step.
Any health insurance coverage that is provided by a private organization rather than a local, state, or federal government is referred to as private health insurance. Both insurance agents and businesses fall under this heading.
It is private health insurance that a person purchases on their own. This insurance may cover the person solely or along with his or her family and dependents.
There are numerous private health insurance plans that are considerably less regulated than standard public medical insurance. This comprises accident supplements, dental and vision insurance, fixed indemnity plans, critical illness plans, and short-term health plans.
Private health insurance providers all offer this sort of coverage, but they are typically only appropriate as a person's secondary health insurance (or, in the case of short-term health insurance, to cover a person for a very limited time period)
How Can I Get Affordable Health Insurance?
If you are in the US, you can sign up for a plan through the federal government via the HealthCare.gov site. However, I'd advise you to go for a group plan, group plans are generally cheaper and more affordable than private plans.
You can be eligible for a group insurance plan through associations, interest groups, and through your employer. If in any case, you can not get group insurance, the Affordable Care Act offers affordable health insurance for individuals
List of Private Health Insurance Companies You Should Consider
1. Cigna
On our list of private health insurance companies, Cigna is at the top. Despite the fact that Cigna has a small number of coverage areas countrywide, we chose them for our ranking due to the unique benefits they provide to people and their employee plans.
You might have access to other Cigna products, such as Medicare, Medicare supplementary plans, dental insurance, vision insurance, or foreign health insurance, depending on where you live.
2. Humana
Due to its several Medicare Advantage plan options, which might be advantageous for Medicare participants who seek supplemental coverage, Humana is ranked second on our list of private health insurance companies.
The cultural tenet of Humana is to support members in achieving their optimal health by offering individualized, straightforward, whole-person healthcare experiences.
Humana develops cutting-edge tools and solutions to assist people in living their healthiest lives on their terms—when and when they need it. This is done in recognition of the fact that each person's, family's, and community's healthcare needs continue to grow.
3. UnitedHealth Group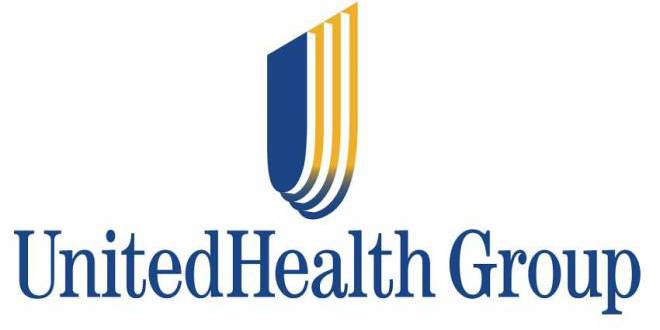 Does private health insurance for the elderly matter? Yes, the majority of them have Medicare. Medicare includes a lot of benefits, but it also has a lot of out-of-pocket expenses. To complement their public Medicare coverage, many seniors acquire a private Medicare Supplement or Medicare Advantage plan.
Seniors can choose from a number of plans thanks to a partnership between UnitedHealthcare and AARP. It provides Medicare Advantage plans, which frequently have affordable premiums and cover prescription insurance. There are also Medicare Supplements available, which often have higher premiums but smaller deductibles.
4. Kaiser Permanente
Kaiser Permanente comes in at number four on our list of private health insurance companies.
Many people find Kaiser Permanente to be a wonderful option because of its long history of providing top-notch customer service and its extensive website with lots of educational resources. We also acknowledge the firm's robust preventative healthcare programs, which are designed to keep workers healthy for longer.
5. Anthem
Health benefits provider Anthem, Inc. is dedicated to enhancing people's lives, strengthening communities, and streamlining the healthcare system. Through its connected businesses, Anthem provides services to approximately 106 million customers, 42 million of whom are covered by its family of health insurance plans. It strives to be the most creative, beneficial, and open-minded partner.
Recommended: Discover The Top 6 Biggest Health Insurance Companies
A variety of HMOs, PPOs, network-based dental products, hybrid, and specialty products, and health plan services have been developed by the group's associated health plans that combine appealing features for consumers with efficient cost-control strategies.
6. Blue Cross Blue Shield Association
Related: Discover who are the top 5 health insurance companies
Due to their healthcare alternatives for people who work remotely and must purchase coverage on their own, Blue Cross Blue Shield made our list of private health insurance companies. The Blue Cross Blue Shield Association includes Anthem.
7. Bupa
Bupa has been around for more than 60 years and is well known in the UK. Two levels of coverage are offered by Bupa Health Insurance: Comprehensive (complete inpatient and outpatient care) and Treatment & Care (inpatient-only). Both choices come with regular mental health coverage.
For foreigners living in a few particular countries, Bupa offers its more than 65 years of experience and commitment to health.
8. Oscar Health
Oscar Health is ranked eighth on our list of private health insurance companies because it provides a mobile app and a variety of options to save time and money on healthcare through phone or video chat.
Oscar is a terrific choice if you're looking for a health insurance company with top-notch customer service. Oscar has a committed group of nurses and guides who can respond to your inquiries and assist you in making financial savings.
9. Centene
A variety of health insurance options are offered by Centene, which also manages neighborhood health programs.
Additionally, it enters into agreements with other healthcare and business organizations to provide specialty services, such as care management software, correctional healthcare services, in-home healthcare services, managed vision, specialty pharmacy, and telehealth services.
Related: A Comprehensive Guide On The Cost and Benefits of Insurance
These services range from behavioral health, dental benefits, life and health, and pharmacy benefits management.
10. HCSC
The largest US customer-owned healthcare insurance provider is Health Care Service Corporation (HCSC), a mutual legal reserve corporation.
Through its affiliates and subsidiaries, HCSC provides a wide range of life and health insurance products as well as related services.
Related Articles
Conclusion
Private health insurance is provided by privately owned health insurance businesses as opposed to government-run programs like Medicare and Medicaid.
Therefore, private health insurance is referred to as "private." Despite the fact that the organizations offering the insurance are privately owned, the majority of private health insurance must adhere to a number of state and federal rules.
Don't utilize your funds to cover medical expenses; they are exceptional. Instead, purchase health insurance. Everyone desires to be healthy. Choose a private health insurance provider from the list of private health insurance companies we provided above to make the process easier.