Is it even realistic to tell how to become a real estate agent with no experience?  Can one truly become a real estate agent with no form of experience?
Well, yes, you can become a real estate agent with no experience. You may not have the experience at the moment, but an estate agent with no experience is most likely in the process of getting one.
It could be the process of obtaining a real estate license, taking courses, or training, or in the process of learning the skills and responsibilities of a licensed agent
Related: How to Better Manage Your Rental
During this process of training, you must have understood how to develop business leads, answer related questions, show properties, stage homes, understand the concept of buying and selling property, and help to sell real estate under the supervision of a senior agent.
Who Is Real Estate Agent?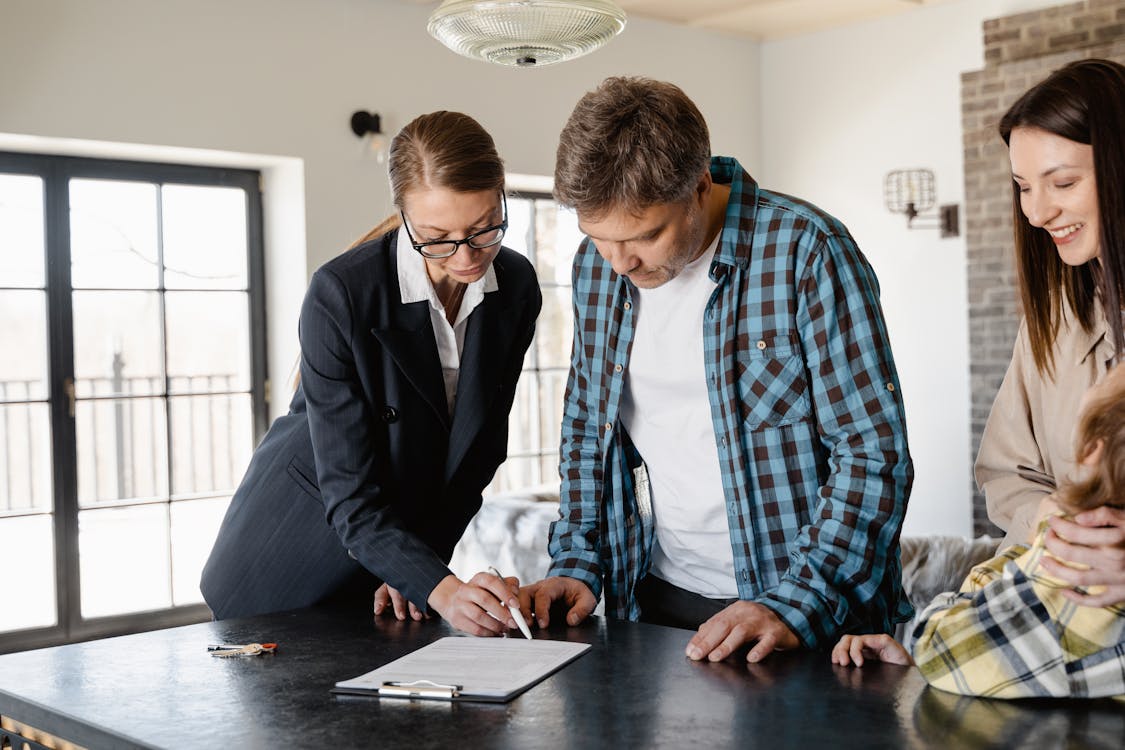 Real estate agents are skilled professionals who are licensed to assist individuals to buy or sell properties. A real estate agent is also considered the person who represents sellers or buyers of real property.
Real estate agents perform many duties in helping buyers buy and sellers sell properties. They ensure the clients understand the terms or requirements of buying or selling a property by explaining complex real estate requirements and regulations. They are involved in negotiations to ensure that their client has a fair deal.
After earning a real estate license, you may encounter obstacles when applying for positions with little formal experience.
In this article, we will discuss how to become a real estate agent with no experience and provide a list of tips to help you find a position.
Related: How Much Does It Cost To Become A Real Estate Agent In Florida
What are the responsibilities of real estate agents?
Here are some of the duties of a real estate agent:
1. Research properties
A real estate agent isn't an agent if he/she doesn't have a list of properties. They perform thorough research to find several properties and to discover which one best suits their client.
2. Buy, Sell, or Rent Properties
Real estate agents help their clients buy, sell or rent properties. Buying, selling, or renting properties through a real estate agent is the safest way to real estate investment as they will ensure you as the buyer or seller get the best deal
3. Prepare contracts
Another duty of a real estate agent is to draw up a real estate contract between the buyer and seller. They prepare documented contracts with extensive details about the property(ies) they are buying or selling, and also supervise contracts for clients to ensure that they understand all the terms provided in such contracts.
4. Communicate with clients:
Real estate agents create a good relationship with clients through communication to better understand what their real estate needs are. Through this communication, the agent will be able to understand the specific needs of the clients which will include the property size, budget details, and location preferences.
5. Listing of properties
Real estate agents also have the responsibility of advertising properties to prospective buyers either through word of mouth or on social media or other internet platforms. Most of them have websites where buyers can access the listing easily.
6. Looks out for clients
Real estate agents create tracking lists to find potential clients that may have an interest in the real estate services they provide. They take advantage of social media to discover clients who want to buy, sell or rent properties.
7. Take clients on property viewings
They manage property viewings to help their clients see varieties. It is important to accompany clients in this viewing so as to help clients through their expert knowledge and experience determine the value of the property to ensure their clients get the best deal and do not overpay.
They also do this to help clients understand property information, like price and size, which may help them determine whether they want to purchase the property.
Related: The Most Horrible Mortgage Scams and How to Protect Yourself
8. Property Maintenance
Another responsibility of Real estate agents is to help their clients maintain their properties, especially in the case where the property owner or investor is not close to where the property is situated. An agent can be hired to take up the maintenance and management of the property.
The agent hired for this task takes up the responsibility of fixing any damage to the properties and reporting to the owner any new development.
How To Become a Real Estate Agent With No Experience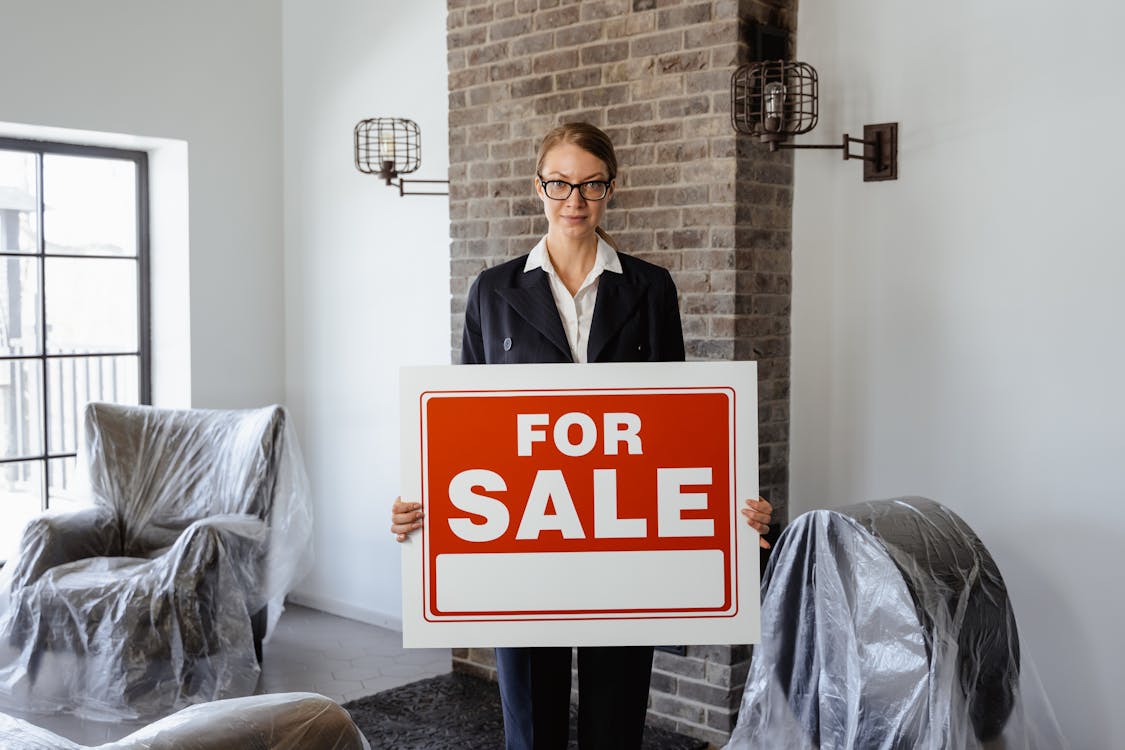 So, having known the responsibilities of real estate agents, knowing how to become a real estate agent with no experience will be quite beneficial – Don't you think?
To become a real estate agent, you will require some form of experience, to get them, you should pursue real estate education courses to learn people skills and real estate laws which will enhance your journey into the real estate world.
Additional qualifications include knowing your market, paying attention to details, excellent written and verbal communication, and strong customer service skills.
1. Acquire a high school diploma
To become a real estate agent, you have to be licensed for it and most license programs require that participants have a high school diploma or GED.
This diploma is important as it will basically enlighten you in the fundamentals of business and sales because it will include courses like mathematics, and statistics which will as well enhance your skills.
After your diploma, you may need to choose any of the real estate programs that interest you so that you can start applying for your license.
2. Aquire a real estate license
There are several real estate associations that offer licensing programs. In such programs, information about the fundamentals of real estate, selling techniques, and state regulations are provided.
The state issues a licensing exam for these prospective real estate agents, which comes after the completion of your real estate course.
You don't need any experience in real estate to earn a license for it.
3. Go for entry-level real estate positions
Congratulations! After obtaining your license, you can go ahead and apply for an entry-level real estate position.
Look out for entry positions online on job boards and real estate agency websites, several real estate agencies out there are hiring aspiring professionals who have the skills and commitment to advance into valuable real estate agents.
Related: 6 Ways On How To Start Real Estate Business With No Money
4. Create a powerful resume
While on your way to getting that entry-level real estate position, it's important that you create a powerful resume that highlights your skills, achievements, and your offerings.
This will help the employer easily identify your strength and how qualified you are for the position. Make use of a resume format that will easily list out your skills and career objectives that are relevant to the real estate position, and you can emphasize the accomplishments that may show your real estate skills.
5. Prepare for the interview
During your interview emphasize your goals and plans for working as a real estate agent, also research the company interviewing you beforehand to familiarize yourself with its mission, values, and goals.
They might just be looking for new candidates who fit in well with their company's culture and work environment
Related: Pros and Cons of Hiring a Realtor to Sell Your Home
You may even need to consider  a mock interview, or record yourself answering potential real estate interview questions so it will be of a great advantage to be equipped
Related Article
Conclusion
Here you have it, how to become a real estate agent with no experience – Did you think it wasn't possible? well, now you know it is, so in this article we haven taken you through how to become a real estate with no experience easily
We have explained the responsibilities of a real estate agent and how to become a real estate agent with no experience.
We are hopeful that this article will go a long way in answering your real estate related questions
Lets know how helpful this article has been in the comment box below